Frederick Cooper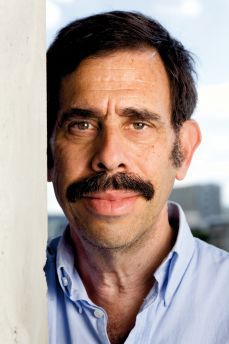 organisme
Université de New-York, États-Unis
lien internet
email
projet de recherche
Citizenship Between Empire and Nation: France and French Africa, 1945-1960
I am writing a book on "imperial citizenship" from 1946, when all "subjects" in the French empire became citizens, until the independence of French Africa in 1960. Citizenship is a claim-making construct, not simply a status, and the concept took on new meaning as it was deployed in a colonial, African context. African political leaders tried to add substance to French citizenship-insisting on social and economic equality as well as equitable political institutions. Political mobilization, dialogue, and confrontation in the 1950s brought out tensions between assertions of difference and equality, between African claims to nationhood and efforts to turn empire into a federation in which sovereignty would be shared. Exclusionary concepts of nationality and citizenship were not a direct carry-over of colonial patterns, but a reversal of the pattern of 1945 to 1960. Both sides of the colonial divide had to make themselves national.
biographie
Education
B.A., Stanford University, 1969, with Great Distinction
Ph.D., Yale University, 1974
Academic Positions
Assistant Professor, Associate Professor, Harvard University, 1974-82
Professor, University of Michigan, 1982-2001; Charles Gibson Collegiate Professor, 1996-2001
Chair, Department of History, University of Michigan, 1999-2001
Professor of History, New York University, 2002-
Directeur d'Etudes Associé, Ecole des Hautes Etudes en Sciences Sociales, Paris, March-May 1985, February-April 1998, December 2003
Professeur Invité, Université de Paris VII, May-June 1992
Professeur Invité, Ecole Normale Supérieure, Paris, May-June 2000
Prizes and Honors
Melville Herskovits Prize, African Studies Association, 1981 for From Slaves to Squatters.
Finalist for two other books.
American Academy of Arts and Sciences, elected 2001
Grants and Fellowships (select)
National Endowment for the Humanities, Research Fellowship, 1978-79
Social Science Research Council, Research Fellowships, 1982, 1986
Guggenheim Fellowship, 1984-85 (declined), 1994-96
Rockefeller Foundation Humanities Fellowship, 1984-85
Woodrow Wilson Center Fellowship, 1987-88
Center for Advanced Study in the Behavioral Sciences, fellowship, 1990-91, 1995-96, 2002-03
Grants for workshop series from National Endowment for the Humanities, Mellon Foundation, and Rockefeller Foundation
Rockefeller Foundation, residency fellowship at Bellagio Study Center (with Jane Burbank), April-May 2006