Peter Quint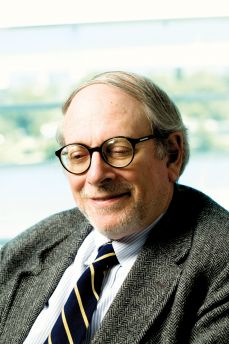 organisme
Université du Maryland, Baltimore, États-Unis
lien internet
email
projet de recherche
The Conseil constitutionnel and judicial review
I propose to research and write an article (or perhaps a short book) on the French Conseil constitutionnel. This work would be highly comparative in nature, contrasting the many unique aspects of the Conseil constitutionnel with relevant aspects and characteristics of the Supreme Court of the United States and the Constitutional Court of the Federal Republic of Germany. I hope to focus on the Conseil constitutionnel as it is today -- including its composition and recent decisions -- against the background of its historical development since 1958.
biographie
Professor Quint practiced law for several years in Detroit and in New York City, and he has taught at Wayne State University School of Law. He joined the University of Maryland faculty in 1972.
In 1978-79 Professor Quint was an Alexander von Humboldt Foundation Fellow at the Max Planck Institute for Comparative Public Law and International Law in Heidelberg. In 1985-86 he was a Fulbright senior research fellow at the law faculty of the University of Tuebingen (Federal Republic of Germany). In 1992-93 he was a fellow of the Wissenschaftskolleg (Institute for Advanced Study) in Berlin. In 1999-2000 he was a visiting Fellow at Clare Hall, Cambridge University.