Livia Holden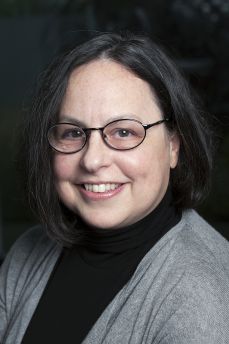 discipline
Anthropologie et ethnologie
Institution d'origine
Université internationale du Karakoram (Pakistan)
Institution actuelle
Université d'Oxford (Royaume-Uni)
projet de recherche
La justice au Pakistan : droits étatique et non-étatique
Le Pakistan est au cœur des études en matière de politique et de sécurité internationales depuis plus d'une dizaine d'années, mais l'attention ne s'est guère portée sur le droit et les institutions judiciaires en matière de gouvernance. L'examen des liens entre islam, justice et gouvernance au Pakistan cherchera à combler cet espace vacant en fournissant un aperçu sans précédent sur les pratiques du droit et leurs logiques. Le projet de recherche se fonde sur l'analyse de données ethnographiques collectées dans les quatre provinces du Pakistan et les territoires occupés du Gilgit Baltistant et de l'Azad Kashmir. En fouillant dans les droits et les obligations générées par l'administration quotidienne du Pakistan et en montrant que le droit étatique et le droit non-étatique se complètent et se chevauchent l'un l'autre, cette recherche mettra en cause de nombreuses idées reçues concernant l'anarchie des tribus sans loi et des zones interdites, sans pour autant accorder un excès de bienveillance à un système juridique qui devrait offrir une justice meilleure.
biographie
Livia Holden (PhD – School of Oriental and African Studies University of London) is Senior Research Fellow at the Centre for Socio-Legal Studies, University of Oxford, where she leads the European Research Council's funded project Cultural Expertise in Europe: What is it useful for? (EURO-EXPERT). She is also tenured full professor at the University of Padua (on leave) and Research Associate at the Centre of History and Anthropology of Law (CHAD) at Paris Ouest.
Prior to Oxford she was dean of the humanities and social sciences faculty and professor of anthropology at the Karakoram International University, professor of anthropology at Lahore University of Management Sciences, lecturer of international human rights and research fellow at the Socio-Legal Research Centre at Griffith University, research fellow at Freie University, and visiting professor at Humboldt University Berlin and INALCO Paris.
She is SCR Member at St Antony's College. She has been 2015/16 Fellow at the Institute for Advanced Studies in Nantes and 2016 Social Sciences Awardee by the Pakistan Inter-University Consortium for the Promotion of Social Sciences. She holds affiliations with the Center for the Study of Law and Society at the University of California Berkeley and Otago University.
Among her most significant publications see: Hindu Divorce (Ashgate 2008 and Routldge 2013), Cultural Expertise and Litigation (Routledge 2011 and 2013), and Legal Pluralism and Governance in South Asia and Diasporas (Journal of Legal Pluralism 2013 and Routledge 2015).