Emmanuel Brunet-Jailly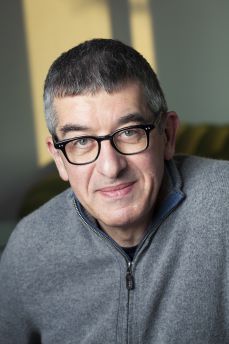 organisme
Jean Monnet Chair, Director of European Studies Program, University of Victoria, Canada
lien internet
email
projet de recherche
Mediterranean Borders In Globalization
Mediterranean Borders In Globalization (MBIG) is premised on the assumption that social sciences do not understand well fundamental changes that are affecting borders worldwide and in particular across the Mediterranean Sea. MBIG ambitions to bring together a number of Mediterranean research centers (IMéRA, and, Dr. Parizot, IREMAM, and Dr. Vion, LEST Aix en Provence, and Professor Amilhat Szary PACTE, Grenoble with southern Mediterranean research centers such as Professor Zeroualli, CERHSO, Oujda, Professor Latmani, University Tangier, Morocco, Dr. Multu, Bilken University, Ankara, Turkey to work together for one year. The project focuses on both researching and teaching borders. Our core assumption is that the territorial argument for understanding borders is being challenged fundamentally through new technologies of information and communication that are now regularly applied in the monitoring, surveillance and security of borders. Rather than territorial, new borders are potentially, a-territorial. They are biometric and, also possibly everywhere. This process, however, is progressive and takes varied forms across the world; international boundaries, walled borders, and other bordering policies are still very much part of our world but new borders and bordering processes are also appearing: this ground breaking research program is focusing on this transition with a specific focus on new borders and bordering processes around the world and particularly across the European Union. As illustrated below in the review of literature, MBIG starts by taking stock of recent conceptual developments and empirical work in the academic study of borders and modern public governance, drawing on diverse intellectual traditions in social science, and to assess the policy and governance significance of this work. Many of these insights have been informed by the immediate contexts of everyday-life policy-making at borders and in borderlands. There has, however, yet to be a sustained dialogue among scholars of borders and borderlands on the information communication revolution's impact on borders and bordering practices and techniques, and among policy makers in the public and private sectors. Brunet-Jailly, in particular, wants to spend his year abroad on study leave at IReMa to work with French, Moroccan and Turkish colleagues on the bordering processes at play across the Mediterranean Sea. The assumption driving his work is that over the last 25 years new technologies of information communication have changed, and challenged bordering processes and bordering policies. Brunet-Jailly's research program Borders in Globalization (BIG/2013-2019/$4.7 millions) was funded through the Canadian Social Science and Humanities Research Council to study the particulars of territorial and a-territorial bordering processes that manifest themselves when territorial borders and boundary lines are much less important to border policies and border regimes. As detailed below, BIG focuses on six areas of research: the Cultural and Historical, the Flows and Governance, and the Sustainability and Security of bordering processes as implemented across border regions and globally (as detailed below); however, while it is too ambitions to collect data in each area over a one year study period on the Mediterranean Sea regions, Brunet-Jailly would like to study how new technologies are challenging physical borders and asserting the virtual bordering processes in border governance and border security only. This work would then be the basis and background for the organization of a graduate summer school in border studies focused on the Mediterranean. Brunet-Jailly would like to research both governance and security bordering processes and is seeking to conduct about 100 interviews in those areas both in France, Spain, Morocco, Tunisia, Italy and, Turkey and Greece. All in all thanks to the partnership with local research institutes (IMéRA, IREMAM, LEST, PACT, CERSO, Tangier and Bilken), the research output of MBIG will include policy reports and briefs, and the production of 10 graduate student papers to fuel the proposed summer school, with goals to inform both the theory and practice related to new bordering processes, and in particular the aterritorial border formations taking place across the Mediterranean Sea regions. All of the proposed projects and research outcomes will involve deep collaboration between academics, professionals and policy-makers. In particular, as is already the case elsewhere across the BIG network, Brunet- Jailly will endeavor to bring together public and private interests to review and discuss research topics then conducted by a small interdisciplinary group of graduate student. Key non-academic partners involve the Mission Operationelle Territoire (Paris, France), the World Custom Organization (Brussels, Belgium), which already sit on the BIG international advisory board and contribute actively to enlarging the non-academic partnership and the policy relevance of the research program implemented by the BIG team.
biographie
Emmanuel Brunet-Jailly joined the School of Public Administration in 2001. He is a political scientist, specializing in comparative and urban politics. He worked for the French public sector for 10 years, including postings with the French Small Business Administration and the Nord Pas-de-Calais Regional Council. Prior to his appointment at UVic, Emmanuel was an Assistant Professor in the Department of Political Science at the University of Western Ontario from 1999-2000, and Assistant Director of the Nanovic Institute for European Studies at the University of Notre Dame from 2000-2001.
At UVic's School of Public Administration he is Jean Monnet Chair in European Urban and Border Region Policy, Director of the European Studies minor and of the European Union Centre for Excellence.