Emiko Ohnuki Tierney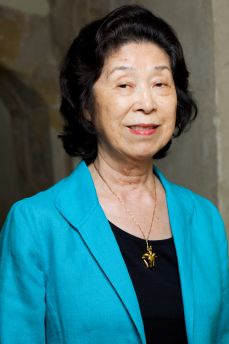 discipline
Anthropologie et ethnologie
Institution d'origine
Université du Wisconsin (États-Unis)
projet de recherche
Comparative Study of Aesthetic and Warfare / Japanese Emperors and Warlords: Symbolic Power in Comparative Perspective
The roles of symbolism in political spaces have been my interest for some time, but most fully articulated in my last two books. Kamikazes: Fleurs de cerisier de nationalismes (2013, Hermann, avec la participation de l'Institut d'Études Avancées-Paris) led me to understand how a quotidian symbol, like a flower, and the folk aesthetic can play a role in leading people to violence and wars. In my book, Flowers That Kill: Communicative Opacity in Political Spaces (2015), I compared the uses of Japanese cherry blossoms and German roses. This study convinced me of the power of a comparative perspective, which illuminates both theoretical understanding and the Japanese case with insights not readily acquired by a singular focus on the Japanese. In my current project, I follow this interest while taking up a very different historical period—late medieval Japan—as a launching pad for a larger research project on the power of symbols. The focus is on the struggles between the emperors and warlords, which centered on the symbols of prestige and honor rather than material goods or military strength. The Japanese emperors, who originated as shaman-rice farmers, never had a standing military force. During a span of barely half a century toward the end of the medieval period, warriors usurped the imperial power without revolution or bloodshed. Yet they never completely ignored the symbolic power of the emperors. Furthermore, they established their own culture underlined by their own aesthetic system, which today is considered the Japanese culture.
biographie
Emiko Ohnuki-Tierney is born and raised in Japan. After a B.A. degree from Tsuda College in Tokyo, she came to the United States on a Fulbright scholarship. Her anthropological work began with an anthropological history of the Detroit Chinese community since their arrival in the city (the only study of the "China Town," now demolished).
She is the author of sixteen single authored books in English and five in Japanese, translated into nine languages in addition to numerous articles. She was Kluge Distinguished Chair of Modern Culture at the Library of Congress and is recipient of John Simon Guggenheim Fellowship, La médaille du Collège de France, and other awards. She is a member of The American Academy of Arts and Sciences and has served as its mid-west council member.