Claudia Wassmann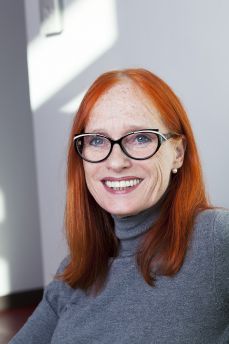 email
projet de recherche
Scientific Concepts of Emotion and Cultural Identies in Medicine, Social Science, and Film
The project investigates (a) the scientific concepts of emotion that psychomedical research has produced between 1950 and 2000, and (b) if and how these concepts have informed emotional culture and identity in post-industrial societies in Western Europe—assessed through cultural productions such as film.
The innovative character of the project lies in the transdisciplinary approach that integrates expertise in psycho-medical research into current historical and cultural debate. Research in emotion is a vibrant field both in the bio-psycho-medical sciences and in the social sciences and humanities. The dominant approach in the history of emotion presumes that emotions are either biological and, as such, not interesting to historical analysis or that they are social and the biologically based theories of emotion get it wrong because they ignore historical complexities. Overall, few studies put these two approaches in dialogue with each other. Either the cultural embeddedness of emotions is studied or emotion is studied on the level of the individual— within the person, as a liminal phenomenon or on a systems level in neuroscience. However, a scientific understanding of emotion and an analysis of cultural concepts of emotional identities are mutually dependent upon each other and need to be studied together. Theories on emotion are still missing a comprehensive approach that brings together the biological in connection with the social and cultural context. The project takes an innovative stance on how scientific studies of emotion and cultural analysis of societal change and of processes and dynamics of identity formation can be studied as mutually dependent variables. It addresses interdisciplinarity--history of science, cultural anthropology, cinema studies--and multicultural methodology. Methodologically, the project has two components: (a) Quantitative and qualitative content analysis of: scientific communications (journal articles and conference proceedings) in the psycho-medical, social sciences and humanities discourses as well as a number of advertising texts with regard to the main trope frequencies; (b) comparing this analysis with the representation of emotion and identity in (audio-visual) media production.
Claudia Wassmann will interact with the laboratories of the 3 C Federation and continue working on how scientific concepts of emotion have influenced cultural conceptions of identity in twentieth-century Europe through the lens of audio-visual media productions.
biographie
Titulaire d'un Ph.D. en histoire de l'université de Chicago et d'un doctorat en médecine de l'université libre de Berlin, Claudia Wassmann a effectué un post-doctorat comme Dewitt Stetten, Jr., Memorial Fellow in the History of Biomedical Sciences and Technology au National Institutes of Health (2005-2006) pour approfondir ses recherches doctorales qui portaient sur la conception des émotions en sciences naturelles.
De plus, elle a une longue expérience dans le domaine de la vulgarisation scientifique car elle est auteur de nombreux documentaires scientifiques réalisés pour la télévision publique en Allemagne ainsi que pour ARTE. Plusieurs de ses films ont obtenu des prix internationaux. Les principaux ouvrages qui concernent le fonctionnement du cerveau sont Schizophrénie???La biochimie de la folie, L'école fut péchée – Comment fonctionne le langage, la mémoire ?,La Peur – Les émotions et la raison, La Joie – Les sources des émotions, Le Dégoût – L'histoire d'une émotion, La Colère – Un problème des enfants avec TDAH. En 1998-1999 elle a été nommée Knight-Science Journalism Fellow au Massachusetts Institute of Technology (MIT) à Cambridge, Massachusetts.
De longue date Claudia Wassmann s'intéresse à l'histoire de la psychiatrie et des neurosciences, un intérêt qu'elle a approfondi avec ses études d'histoire des sciences. Sa thèse de Ph. D. « Science of Emotion – Studying Emotions in Germany, France, and the United States, 1860-1920 » trace l'histoire des sciences affectives au XIXe siècle, moment où les émotions deviennent sujet d'investigation expérimentale, mais où la création d'une véritable « science des émotions » échoue. Ses recherches les plus récentes portent sur des questions de pratique scientifique ; de techniques de visualisation et d'épistémologie dans la recherche sur les émotions à la fin du XXe siècle. Elle travaille à la publication d'une monographie Science of Emotion, 1860-2000. Nineteenth-century foundations and contemporary conceptions of emotion.