Bastiaan Notebaert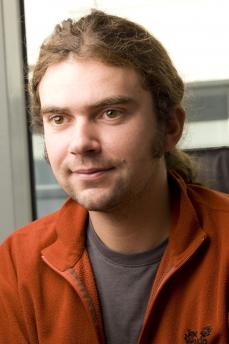 Institution d'origine
Université catholique de Louvain (Belgique)
Institution actuelle
Centre flamand pour la connaissance de l'eau (VLAKWA), Institut flamand de la recherche technologique (VITO), Courtrai (Belgique)
projet de recherche
Regional scaled laws in river properties : contribution of geomatics to process understanding.
River systems are an important part of the natural system, as a way of transport for water and sediment, and as a sediment sink. Much attention has been paid to local processes influencing these fluvial systems, but the larger regional scale has received less attention. With the increasing availability of spatial continue data, e.g. through remote sensing, new methods can be tested to analyze the spatial patterns of different variables in a continuous way. A new methodology was developed for hierarchically discretization of floodplain reaches using this methodology. In this study we will apply this methodology to some Belgian catchments and to the entire Rhone catchment. After the discretization of the floodplains into units at different scales, a regional scaled analysis will be performed on the different floodplain attributes. Regional laws will be constructed, connecting floodplain properties with each other and with environmental settings. This study will, for the first time, derive such relationships on continue data and on such scales. It is our aim to provide a necessary interdisciplinary link between different fields of earth and environmental sciences. The methodology of this study brings together aspects of remote sensing, fluvial geomorphology, hydrology and structural and tectonic geomorphology. It will allow the identification of geomorphologic and spatially relevant reaches, and to understand general controls on geomorphologic processes within these reaches.
biographie
Bastiaan Notebaert is R&D Project Coordinator at the Department Vlaams Kenniscentrum Water (VLAKWA) within the Flemish institute for technological research (VITO) in Kortrijk, Belgium. His previous positions are: postdoctoral fellow at FWO Vlaanderen at the K.U. Leuven, Belgium (2013-2016), Visiting Researcher at Utah State University, United States (2015-2016), Docent at Ghent University, Belgium (2013-2015), and Guest Researcher at University Lyon II, France (2012). He holds a Master in Geography and a Master of Science in Physical Land Resources from Ghent University, Belgium. He finished his PhD in geography at the K.U. Leuven (Belgium) in 2009, followed by project based postdoctoral research at this university. Bastiaan is specialized in Holocene sediment dynamics and fluvial geomorphology, and the relationship between these processes and climate change and human land use. He works mainly on changing sediment dynamics in floodplains, and will study regional scaled fluvial patterns during his stay in Lyon.