Alina-Sandra CUCU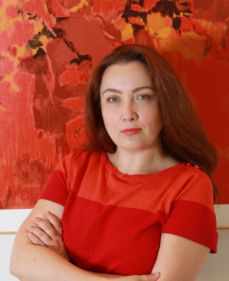 discipline
Anthropologie et ethnologie
Droit
lien internet
projet de recherche
Labour regulations and the antinomies of powerlessness in a Romanian car factory
Alina's research project at the Institute for Advanced Studies in Nantes in 2021-2022 focuses on three key moments in the evolution of Romanian labour legislation:
• The adoption of the Labour Code in 1972.
• The implementation of the Labour Code of 2003.
• Its fundamental modifications in 2011.
Her research draws on a combination of ethnographic insights, expert interviews, and analyses of the national, European, and global legal fields to understand the progressive weakening of labour's bargaining power in Romania. Using the case study of an automotive factory in the city of Craiova, Alina's research will further open a window into the multiscalar complexities of the Romanian labour legislation and into how its metamorphoses have been negotiated on the shopfloor in the last fifty years.
biographie
Alina is a labour historical anthropologist. Her work focuses on Central and Eastern Europe. After completing her PhD at the Central European University, she was awarded several prestigious fellowships at Max Planck for the History of Science (Berlin), Centre for Work and the Human Life Cycle in World History, Humboldt University (Berlin), New Europe College (Bucharest) and Goldsmiths, University of London.
Her first book, Planning Labour: Time and the Foundations of Industrial Socialism in Romania, was published in 2019 by Berghahn Books.
She is currently working on her second book project, Entangled Worlds of Labour: The Advance of Flexible Capitalism in Eastern Europe, which examines the incorporation of the Romanian car industry into global product chains since the mid-1960s.