Todd Shepard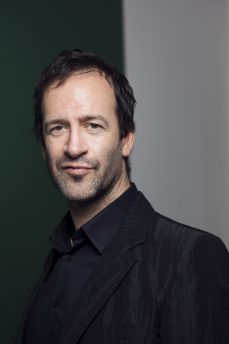 discipline
Histoire coloniale et postcoloniale
Histoire contemporaine
Institution d'origine
Department of History, Johns Hopkins University (États-Unis)
projet de recherche
Affirmative Action and the End of Empires: 'Integration' in France (1955-1962) and the Race Question in the Cold War World
This history of the "integrationist" policies analyzes how French officials sought to stop Algerian independence by through arguments that Algerians were not colonial subjects yearning for statehood, but French citizens suffering from racism. Integrationists relied on policy prescriptions that had emerged in transnational discussions (centered around UNESCO) among anthropologists and sociologists. Further, the development of integrationism was part and parcel of efforts to negotiate international expectations that the end of empires and the crisis of the nation-state required the development of supra-national states. This study emphasizes how these policies shaped post-decolonization developments in France; it also uses research in untapped Algerian archives to show that integrationism played a role in the history of Algeria's nationalist revolution.
biographie
Todd Shepard is the Arthur O. Lovejoy Professor in History on the Department of History at the Johns Hopkins University. His scholarship explores 20th-century France and the French Empire, with a focus on how imperialism intersects with histories of national identity, state institutions, race, and sexuality; his studies and teaching have concentrated on modern European history (particularly France), modern colonialism, and the history of sexuality.
His first book, The Invention of Decolonization: The Algerian War and the Remaking of France (2006), is a history of the close of the Algerian War and the difficult re-negotiation of French state structures and national identity that resulted. It was awarded both the American Historical Association's 2006 J. Russell Major Prize and the Council of European Studies' 2008 Book Prize (for best first book in European studies published in 2006-2007). 1962. Comment l'indépendance algérienne a transformé la France (2008; 2012) is a revised and updated French translation. I subsequently expanded the research that led to this book to produce Voices of Decolonization: A Brief History with Documents (2014).
My second monograph appeared in French, as Mâle décolonisation. "L'homme arabe" et la France, de l'indépendance algérienne à la révolution iranienne(2017), and then in English, as Sex, France, and Arab Men, 1962-1979 (2017). It is a study of how "sexual Orientalism" re-emerged in post-decolonization French politics and discussions.
I am now at work completing, "Affirmative Action and the End of Empires: 'Integration' in France (1956-1962)" and the Race Question in the Cold War World." Parts of this book project have appeared in Monde(s) (2012),International Journal of Middle Eastern Studies (2013) and the Journal of Global History (2011), as well as in my contributions to The French Republic and The French Colonial Mind (both 2011). It relies on a transnational lens to examine how the French grappled with their relationship to Muslim "Arabs." This project resembles Sex, France, and Arab Men, 1962-1979 in another way, too, as it takes a discussion that has centered on "identity" and foregrounds how power and institutions were also at stake, and changed as a result.