Regina Hübner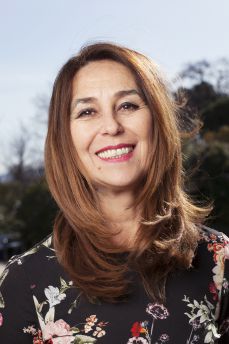 projet de recherche
Perception of Self and Nonself in Life
The project highlights the reciprocal dependence and influence between the perception of what we are and what we are not on a personal, social and cellular basis and whether strong parallelisms can be established between these different systems. It will be an interdisciplinary art-project with visual, theoretic and interactive parts, forming an ongoing process. he project will be carry-out using different media including video-film, performance, site-specific installations, as well as a theoretical elaboration through symposia with participants from the fields of hard science, art, psychology and philosophy. The art-project itself can be seen as an independent process, which will carry-on its evolution after the residency date. It is based on the very special collaboration with the Centre d'Immunologie de Marseille-Luminy (CIML) and will involve scientific and cultural environments of the Aix-Marseille area. Using the imaging data generated at CIML, notably using confocal, multiphoton and light sheet microscopy, the behavior of living immunocytes in action, will be brought on a digital showcase with images produced by CIML and numeric imaging of video and experimental photography treated in a creative artistic way. The resulting artworks will be integrated using innovative interactive techniques to permit "Protagonists" –as CIML researchers, but also art-lovers and spectators or AMU scholars, to influence the cell-processes and vice-versa. Those actions will be visible live and shareable on an online-platform. In this way, the concept of perception of self and nonself will become a public live-experience, able to be spread globally mixing hard scientific results and society issues integrated in the Aix-Marseille environment.
The aim is to evoke imagination through the visual form of the artwork and its process. To bring interest in the arguments of hard science-research on a larger scale. To involve persons who are not in confidence with the specific commitments of biologists and immunologist and to open young people to a future engagement with art or science through a direct contact with the artwork and its process.
biographie
Regina Hübner (Huebner) was born in Villach, Austria. She lives in Villach and Rome, Italy. Inspirations by questions about life and relationships between the individuum and universal concepts. Using different means, from experimental photography, video, sound, performance and installations, to texts, subjects and objects, the artist creates artworks connected to ongoing themes and realizes unique ambientations. Hübner works also by involving other persons in her projects – the Protagonists, or in collaboration with artists from the fields of visual art, literature and music.