Peter Downs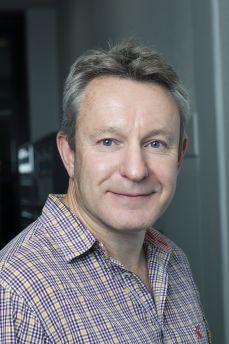 lien internet
projet de recherche
Rivers in the Anthropocene : an integrated analysis of cumulative historic human impacts on fluvial systems and their management implications
There is a long-standing interest in the influence of human activities on the morphological evolution of river channels in the historical period. Such understanding allows society to make informed choices about the potential environmental impacts of land use changes and water resource management actions and to improve the sustainability of river management. The impacts are highly complex because human actions and fluvial system responses are constantly evolving to create an ever-shifting environmental context that requires management approaches vary between locations. Considerable improvements to understanding could be achieved using a causally-based, integrative approach to fluvial geomorphology in the historical period.
Researchers have recently begun to reconstruct river channel evolution in response to multiple natural and human causal factors. Studies require data sets of high spatial and temporal resolution and are generally constrained by limits on robust historical data. Such approaches potentially define a new focal time-scale for fluvial geomorphology that sits between traditional short-term analyses of spatial processes and Holocene time-framed reconstruction of past environments spatial analyses of annual-scale processes and environmental reconstruction over Holocene time periods. While a historically-themed fluvial geomorphology has precedents, recent studies are distinct in their integral inclusion of human actions and so potentially define a methodologically distinctive fluvial geomorphology of the Anthropocene. Initial reviews of this nascent sub-discipline illustrate that studies rely largely on temporal synchronicity and spatial proximity to establish cause and effect. Conversely, our conceptual understanding of fluvial systems suggests a reach-differentiated sensitivity of river channels to change in terms of the likelihood, location, persistence and relative magnitude of response relative to alterations in the drivers for change. This project aims to address these inadequacies by (i) synthesizing existing knowledge, (ii) developing a better analytical basis for such studies, and (iii) building a common vision for potential methods and applications.
The central goal of this proposed research is to create an improved analytical basis for Anthropocene fluvial geomorphology based on combining earlier experiences utilising additional analytical expertise, and by building consensus using an international network of 'early adopters'.
biographie
" I am a chartered fluvial geomorphologist (CGeog (Geomorph)) with teaching, research and consultancy interests focussed on the impacts of human activities on the dynamics of river environments and the role of geomorphology in promoting sustainable river management and restoration. Recent projects have involved research into high-resolution monitoring of coarse sediment transport in a lowland river, planning and monitoring of gravel augmentation downstream of dams, the influence of historical land and river management activities on river channel morphology, the development of spatially-explicit sediment budgets to help preserve salmon habitat, the role of baseline data in developing sustainable approaches to river restoration, and strategies for sediment management during dam removal.
My teaching interests at Plymouth are informed by my research expertise. My undergraduate teaching is focussed on the fundamental science of river environments, how natural catchment processes are influenced by human activities and how to restore environmentally-damaged rivers. At Masters level, I teach about how to use ecosystem services to achieve sustainability in river basin management. My classes include a combination of formal lectures, project-led coursework, and field-based practical assignments. I also contribute to undergraduate and postgraduate residential field classes.
My research and teaching is based on experiences gained during a career that includes both academia and professional practice: I was a lecturer at the University of Nottingham in the 1990s before spending a decade as a consultant scientist in California. I returned to academia at Plymouth University in 2010 where I am the programme coordinator for the IEMA-accredited Masters degree in Sustainable Environmental Management. I was recently the Honorary Secretary of the British Society for Geomorphology (2011-2014) working to promote geomorphology research and the professional status of geomorphology in the UK, and will chair the BSG's Annual Conference in Plymouth in 2016."