Pushpa Arabindoo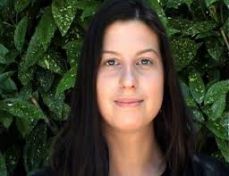 organisme
University College London
lien internet
email
projet de recherche
Writing the (unknown) city: Ethnographic theorisations of the urban
The objective of this fellowship is to draw some broader critical reflections from my monograph, The unknown city: Excavating Chennai from Madras, especially in terms of how this ethnography of one specific Indian city provincialises in a pragmatic way the 'southern turn' in the urban studies discourse and its associated project of retheorising the urban. For this purpose, in the first instance, I will develop the idea of 'writing the city' as more than a methodological gesture, one that can be a critical conceptual apparatus in the theorisation of the urban. Thus, contrary to the recent arguments of planetary urbanisation (cf. Brenner and Schmid 2015), I argue that the city is still central to the ideological framings of the urban.
Secondly, I would like to use a large part of the fellowship period to employ what Da Col and Graeber (2011) refer to as 'ethnographic theorisation' in drawing out from my monograph two major thematic constructs with implications for theorising the urban: 1. Theorisation of scale, and 2. Theorisation of the state. In the case of the former, I suggest that the 'scale question' is best addressed through a spatial reimagination of the hinterland reconceptualising as a result the popular logic of peripheral urbanisation. In terms of the latter, my ethnography of urban transformations in Chennai reveal the inadequacy of the analytical lens of neoliberal urbanism, urging thus the need for a better theorisation of the state, especially as we are confronted with a socio-capitalist logic of an increasingly contradictory stateled developmental agenda.
biographie
Pushpa Arabindoo is Senior Lecturer in Geography and Urban Design at University College London. She has an inter-disciplinary background that cuts across from architecture and urban planning to geography and urban studies. Through the Erasmus Staff Mobility Teaching Exchange, she has also taught at Université Paris Diderot and University of Amsterdam. She is a co-director of the UCL Urban Laboratory and an editor of the City Journal. She is currently working on her monograph on Chennai, an urban ethnography of one particular city but which also engages conceptually with the broader challenges of theorizing from the South.