Christopher Shinanya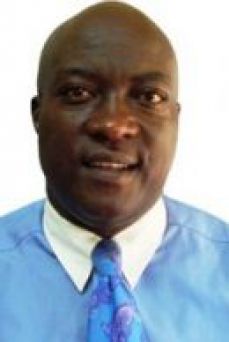 discipline
Géographie
Sciences de la terre, de l'environnement et du climat
projet de recherche
Understanding/communicating climate change information to support adaptation in semi-arid regions of Kenya
Climate change has probably become one of the most complex environmental and societal challenges undermining progress towards sustainable development especially in the developing world. In the recent decades, extreme weather events have increased in frequency, intensity and magnitude threatening and increasing the vulnerability of rural livelihoods particularly in the arid and semi-arid lands. The Intergovernmental Panel on Climate Change fifth assessment report, indicates that agricultural systems particularly in the arid and semi-arid lands (ASALs) are experiencing increased vulnerability due to the interface of climate change factors with non-climate drivers and stressors.
In Kenya, the agriculture sector is a key contributor to the country's economic growth with an input of 52% to the GDP. The sector is among the key priorities in the economic pillar of the Kenya Vision 2030, which aims at achieving an innovative, commercially driven and modern agricultural sector through institutional reforms, increased productivity, land use transformation, increased access to markets and development of Kenya's ASALs. Approximately 98% of Kenya's agriculture is rainfed and depends entirely on the bimodal rainfall pattern. It is estimated that only 16% of Kenya's land receives sufficient and consistent rainfall and thus considered suitable for crop production, whereas, the remaining 84% has been classified as ASALs with an average annual rainfall of 400 mm.
Since the 1960s, Kenya's ASALs have persistently faced increasing changes in weather patterns such as abnormal changes in temperature and rainfall. These changes have resulted in increased variability of seasonal rainfall, extreme temperatures and increasing frequency and intensity of extreme climate events such as drought and floods. Smallholder rainfed agriculture and pastoralism are major sources of livelihoods and well-being in Kenya's ASALs which intensifies communities' vulnerability to CC risks.
How are the consequences of current and future climate changes understood and communicated across scales (local, county, national) and what innovative approaches could be developed for effective understanding and communication of climate change information to support uptake of adaptation in Kenya's ASALs?
biographie
Chris Shisanya is Full Professor of Agroclimatology in the Department of Geography at Kenyatta University, Nairobi (Kenya). He is currently Dean of the School of Humanities and Social Sciences. His current areas of research interest include: climate change and adaptation, Climate change and human development, climate change and security, integrated soil fertility management, integrated watershed management and systems analysis.
He is a prolific researcher having won over 45 national and international research grant awards in the last twenty years. He has over 70 peer-reviewed Journal publications and 10 book titles to his credit. He serves on the Editorial Boards of various high impact Academic Scientific Journals.