Francesca Cagnacci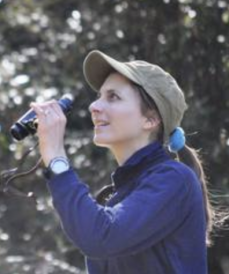 discipline
Biologie
Sciences de la terre, de l'environnement et du climat
projet de recherche
Reconciling Mountain Economies with Changing Alpine Ecosystems for a New Resilience Model to Global Change
2EConnect develops along two axes and one longitudinal modelling platform: Ecology in interaction with Economy, through Governance.
The main objectives are:
1) to reconcile the knowledge of Ecological science and Economics related to a system (the Alpine region) exposed to climate and global change;
2) providing a new resilience model accounting both for the biodiversity and socio-economic value of the region.
The key outputs are:
1) the 2EcoRating Matrix, providing a standardized and exportable evaluation tool for the past, current,and perspective values/challenges/opportunities in terms of ecosystems and socio-economic systems;
2) an integrated 2Eco Model of Resilience of the region based on these background knowledge. The 2Eco Model will be trained in real policy and governance frameworkswithin the region, to evaluate its actual applicability.
She is co-holder of the IMéRA/IRD Chair on sustainable development.
biographie
Francesca Cagnacci is a permanent researcher at the Fondazione Edmund Mach/CRI in the Applied Ecology group, and leader of the research line 'Movement and Conservation Ecology'. She initiated and coordinates as Principal Investigator the research consortium EUROMAMMALS, to study terrestrial mammal movement at a large scale, under climatic and human-impact gradients.
She has been leading or advising field projects for 20 years on terrestrial mammals, from rodents to large herbivores and carnivores, in a diversity of environments and conservation areas in Europe, North and South America, with a special focus on mountainous and alpine environments.
PdD in Evolutionary Biology from the University of Siena, Francesca Cagnacci worked as a post-graduate researcher at the University of Bern (Switzerland), the Central Science Laboratory (UK), Harvard University (USA). She has an active network of more than 80 research institutions in Europe and North-America, including Harvard University, University of Oxford and University of California, Berkeley.
Francesca Cagnacci is a behavioral and conservation ecologist with research emphasis on ecological and evolutionary determinants of animal behavior, movement, and resource use. In particular, she looks into the effects of climate and global change on animal spatial distribution and organismal interactions. Her research interests span management and conservation practices at different spatial scales, terrestrial mammalogy, ecology of wildlife diseases and host-parasite dynamics, and adoption of humane measures for the management of problematic wildlife.