Nina Dobrushina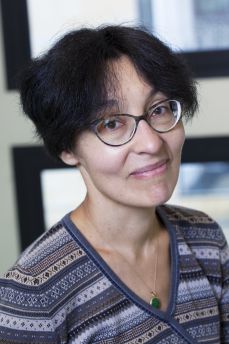 organisme
National Research University Higher School of Economics
email
projet de recherche
Atlas of Multilingualism in Daghestan
The aim of the project is to work on methodology and representation of data concerning multilingualism and language contact across Daghestanian villages collected during field researches both in paper and in web site. The project is based on a long-term going-on field research conducted since 2009. In order to translate people's personal recollections into quantitative data, the method of retrospective family interviews is used. The data are obtained through the respondents not only on themselves, but also on their deceased relatives who can not be reached in person, thus getting information about multilingualism and language contact going back to the 19th century. To reconstruct the patterns of language contact in the past, the cluster principle of data collection was used, which means working with several villages at one location rather than with one village per location. The results are summarized as articles which describe each cluster of villages, including a map of the cluster with charts showing levels of command for each of the languages. The article and a map together make the chapter of the future Atlas. The project suggests a descriptive standard to account for contact situations in a Daghestanian village, provides an account of each village or cluster of villages, provides an inventory of models of possible language contact situations in Daghestan, accounts for the role that socio-cultural factors may have played in sustaining linguistic diversity in Daghestan. On the global level, the project will contribute to studies of linguistically diverse areas of the world. The unique pattern of Daghestan is the strict linguistic endogamy, when marriages are confined to the same linguistic community.
The project to be carried out under EURIAS fellowship programme is aimed at working out a methodological framework for processing and representing the data and making it available to vast academic audience. Today, the data exist in form of Excel database which is not available online; the papers surveying the clusters of villages; and maps. During the residence at the IAS, the structure of the chapters of Atlas will be discussed with scholars from different disciplines, the current versions of the chapters updated, the web site for the Atlas elaborated.
biographie
Nina Dobrushina is Associate Professor of Linguistics in the School of Linguistics of the National Research University Higher School of Economics (Moscow). She holds a PhD (Candidate of Sciences) in Applied and Mathematical Linguistics from the Lomonosov Moscow State University.
Her main research interests are Linguistics, typology, morphology, modality, minority languages, Caucasian languages, languages of Dagestan, sociolinguistics, multilingualism, linguistic contacts, language corpora, and corpus-based approach in language teaching.