Felicia Mccarren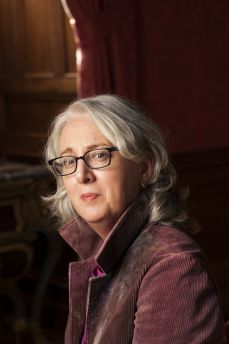 organisme
Université Tulane, Nouvelle-Orléans
email
projet de recherche
Histoire naturelle et culturelle du genre dans la danse
In Nutcracker's waltzing flowers, in Loie Fuller's shape-shifting calyxes, in Fokine's Rose danced by Nijinsky, choreography created plant roles that nuance social or biological genders. Choreographies inspired by the green world imagine a wider range of gender roles that dance is well placed to represent on stage. I have argued that dance—culturally central, wordless, and often featuring women—offered historic stagings of scientific understandings of bodies and bodily signification. In this project, I want to explore whether botany, rather than anatomy, offered dance a model of gender different from performance or performativity. Dance's performances of gender—coded into movement, different from drama's gendered costumes --might best be seen in roles based on flora rather than fauna.
In the cultural history of biology, and of concert dance, ideas about the dynamics and variation of sex in plant science find their way to the stage. In parallel with naturalists, choreographers are thinking through natural as well as social definitions of gender. What sorts of gender narratives did botany make possible for the stage, and what sorts of roles has concert dance made possible for plants? Against a historical background of rising biologism, professionalization of science, and state-centered bio-power, does dance, in the matter of gender, respond not only to science, but also to nature? In this sense, the stage is also a laboratory.
biographie
Felicia McCarren is a performance historian and cultural theorist, and the author of Dance Pathologies: Performance, Poetics, Medicine (1998) and Dancing Machines: Choreographies of the Age of Mechanical Reproduction (2003) both from Stanford University Press, and articles on performance, cinema, and new media. Her new book, French Moves; The Cultural Politics of le hip hop (Oxford, 2013) explores the urban dance of minorities in France.
In her work, McCarren has focused on how performances—and especially female performers--with their tremendous cultural power in certain historical contexts, created the conditions of possibility for new ways of understanding bodies and the modern medical, visual and industrial technologies that have shaped them.