Patrick McCray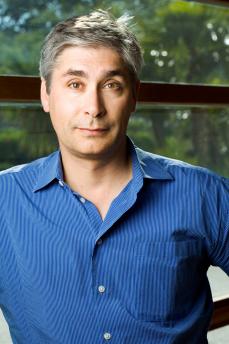 discipline
Histoire des sciences et des technologies
Institution d'origine
Université de Californie Santa Barbara (États-Unis)
projet de recherche
Fusion, the Merging of Politics and Culture in a Contemporary Mega-Science Project.
My proposed research examines the history of a contemporary mega-science project in southern France. Using interviews and critical analysis of French and international media coverage, I will explore the history of the International Thermonuclear Experimental Reactor (ITER), an ambitious fusion energy project. I will situate my findings in the context of France's tradition of bold, high-technology projects, southern France's technological and economic development, and national and international science policies. My intent is to answer two broad questions – First, how does the ITER project fit into the larger history of France's embrace of nuclear power? Second, how do large international science collaborations fit into regional cultures – rural France, in this case – while also helping fulfill broader goals such as further cooperation of European Union countries?
biographie
Patrick McCray arrived at UCSB in 2003. Currently, he is a professor (tenured 2005, full 2007) in the Department of History at UCSB. He also has affiliate appointments in Global and International Studies and UCSB's Media Arts and Technology Graduate Program. Since 2005, he has been a co-PI and lead researcher for the NSF-funded Center for Nanotechnology in Society. His research interests concern the interplay between popular culture and politics with modern science and technology. He also maintains an interest in a number of topics including: science and technology in the Cold War; how scientists adopted new technologies including computers and data handling; the history of "emerging technologies". In addition, he offers courses on a number of subjects - from the history of nuclear weapons and the Space Age to the history of modern science and technology in the United States.