Olivier Bouin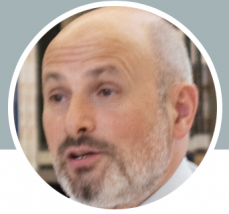 Director, RFIEA Foundation
adresse:
54 Bvd Raspail, 75006 Paris
Director of the Foundation-Excellence Laboratory RFIEA "French Network of Institutes for Advanced Study" founded by the Ministry of Higher Education, Research and Innovation, since 2007.
Secretary-General of NetIAS, a European network of 26 Institutes for Advanced Study in 16 countries, since 2009.
Lead Coordinator of UBIAS, a global network of 45 university-based Institutes for Advanced Study worldwide, since 2021 (member of the Steering Committe since 2010)
Lead Coordinator of the European COFUND programme FIAS since 2020, and of the European COFUND programme EURIAS between 2010 and 2019.
Lead Coordinator of the International Panel on Social Progress (IPSP) since 2014 and of the World Pandemic Research Network (WPRN) since 2020.
President-elect of the Governing Board of the European Alliance for Social Sciences and Humanities (EASSH) between 2018 and 2021.
Head of the European and International Affairs at Alliance Athena (French Alliance for the Social Sciences and the Humanities) between 2012 and 2021.