Raùl Matta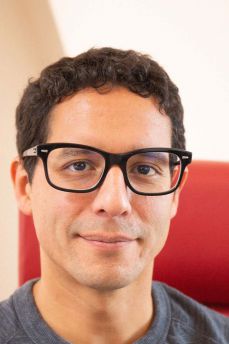 discipline
Études culturelles
Anthropologie et ethnologie
lien internet
projet de recherche
Culinary Sustainability: Culinary workers as drivers for a sustainable future
Food and the socio-economic issues surrounding it comprise the ultimate challenge for the sustainable future of the planet. Food is central to several of the Sustainability Development Goals (SDGs) and figures into four of the EU's six research priorities. This project probes into the UN and European policy debates on sustainable food and adds the underexplored perspectives of culinary workers themselves. Whereas the linkages between food and sustainability are evident, those between sustainability and culinary practice have been at the margins, even though culinary practice is instrumental if we are to achieve the SDGs.
This research explores the forces of different social and cultural realities and comprehends the complex and interdependent events taking place at the interface between sustainability, culinary workers and practices, and policy-making. It brings sustainability and professional cooking together as a critically relevant interdisciplinary area of research and application, where culinary workers are central drivers in the transformation of the food sector and in its potential enactment of sustainability measures.
This research ultimately aims at: 1) capturing a spectrum of visions for sustainable futures based on promising examples of culinary local initiatives and co-create sustainability narratives that resonate in, and are empowering for, the culinary sector, and 2) providing the basis for a novel theoretical framework for analysing the multidimensional ways in which sustainability and culinary practice intersect, tested through interactions with researchers, culinary workers and stakeholders.
biographie
Raúl Matta is a Research Fellow at the Institute of Cultural Anthropology/European Ethnology, University of Göttingen. He conducts research at the intersection of the anthropology of food, cultural heritage and cultural studies, with an emphasis on the cultural, social and political uses of food and cooking by different actors and stakeholders.
He received his PhD degree from Sorbonne Nouvelle University in Paris in 2009. He has held research and teaching appointments in France, Germany and Malaysia and conducted fieldwork in Peru, Mexico, Germany and Malaysia. He has directed and held leading roles in research projects funded by the German Research Foundation (DFG), the French National Research Agency (ANR), and the project Food2Gather "Exploring foodscapes as public spaces for integration", funded by HERA (Humanities in the European Research Area) and the European Commission (H2020).
His work has been published in journals such as Social Anthropology, the Sociological Review, the International Journal of Cultural Property, Food and Foodways and in several edited volumes.