Myrtille Lacoste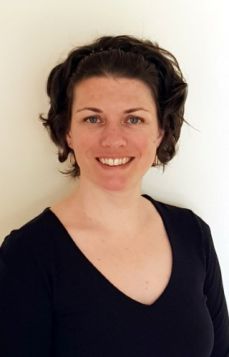 discipline
Sciences de la terre, de l'environnement et du climat
projet de recherche
Engaging farmers around data to drive practice change: the role of collaborative on-farm experimentation
Farmer-centric On-Farm Experimentation (OFE) is a novel and promising avenue in agricultural research and innovation that bridges formal and informal knowledge by embedding collaborative research into farmers' own management. A promising role for OFE is to inform how digital technologies could support more sustainable, knowledge-intensive production systems.
This applied social sciences project proposes to investigate this potential of OFE as a pathway for change using empirical evidence drawn from Southern France. A mixed method procedure within an "action research" framework will assess the effectiveness of OFE to engage farmers, researchers and consultants around the co-design of experiments that use digital technologies to test agro-ecological practices. Whilst most OFE research efforts build on the technical progresses of precision agriculture, I offer here to focus on socio-technical gaps, which are key to improve stakeholder communication and accelerate innovation processes.
The inter-disciplinary environment within which this project was conceived will be conducive to reveal innovative solutions to this challenging topic, by bringing together 3 research units from #DigitAg, MUSE's Convergence Lab on Digital Agriculture, and their expertise in social, digital and management sciences: Innovation (INRAE / L'Institut Agro-SupAgro / CIRAD), ITAP (INRAE / L'Institut Agro-SupAgro) and MRM (University of Montpellier).
biographie
Dr. Lacoste is an Adjunct Research Fellow at Curtin University (Australia) part of The Pacific Livelihoods Research Group and a scientific consultant. She holds a PhD in Agricultural Systems from the University of Western Australia, and a Master in Agricultural Development from AgroParisTech, France.
Her research investigates socio-technical gaps in Innovation Systems to support positive change in agriculture. She is concerned with bridging gaps in collaborative processes, notably around on-farm experimentation and knowledge networks. She investigates opportunities such as digital technologies and business models to align stakeholders with varied interests and improve practices and processes.
Her interest in integrating varied disciplinary and stakeholder perspectives stems from 15 years working in contrasted RD&E environments, in both subsistence and broadacre agriculture (Falkland Islands, Australia, East Timor, Indonesia, Honduras, France). This included comparative farming system analysis, varietal selection for marginal seeds systems, extension and capacity building, herbicide resistance and digital tools, methodologies to support strategic research directions, and more recently co-innovation, collaboration and change processes.
She is also a member of the Organising and Scientific Committees of #OFE2021, the First Conference on farmer-centric On-Farm Experimentation, supported by the OECD.