Viktor Cerny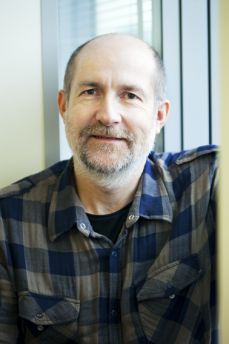 discipline
Anthropologie et ethnologie
Institution d'origine
Institut d'archéologie, Académie des Sciences, Prague (République tchèque)
lien internet
projet de recherche
Peoples of the African Sahel - the Role of Migrations in Shaping Their Genetic Structure
Le Sahel africain, au Pléistocène supérieur et à l'Holocène, a subi des variations climatiques importantes marquées par la fluctuation des zones biogéographiques. Au cours de phases de refroidissement et de sécheresse, les populations humaines ont été obligées de survivre dans des zones refuges, pour se disperser ensuite quand les conditions environnementales s'amélioraient. Les indices de ces migrations sont encodées dans la variabilité génétique des populations contemporaines.
Récemment, nous avons montré que les branches les plus récentes du phyllogène mitochondrial coïncident chez les populations que l'on peut aussi regrouper selon des critères linguistiques. C'est, par exemple, le cas de l'haplogroupe L3f3 que l'on trouve presque exclusivement chez les locuteurs de langues tchadiques qui vivent au milieu d'autres populations dans le bassin du lac Tchad. De tels phénomènes co-évolutifs peuvent être interprétés comme la conséquence d'une fragmentation ancienne des populations et d'un isolement démographique important. Ce sont seulement les développements néolithiques ultérieurs, surtout l'économie pastorale dans le cas de l'Afrique, qui ont permis une expansion inédite et un métissage des populations humaines.
Le projet que nous poursuivrons à l'IEA-Paris a pour objectif la préparation d'un ouvrage synthétique qui résumera les résultats de notre recherche sur l'histoire des populations du Sahel africain.
biographie
Associate Professor in Anthropology at Charles University in Prague and Researcher at the Institute of Archeology, Academy of Science of the Czech Republic. In 1993 he graduated from Charles University and in 1999 he obtained a PhD at the University of Bordeaux 1. In 2000 he founded the Archaeogenetics Laboratory at the Prague Institute of Archaeology.
He is the author of The Peoples of Lake Chad (Academia, 2006, in Czech) as well as author or co-author of some sixty articles in specialized press for archeology, anthropology and biology, including several international journals in the field of human population genetics. His interest lies mainly in the ancient human settlement of Sub-Saharan Africa and Southern Arabia, and its related past migration patterns as evidenced through the mitochondrial and Y-chromosomal variability of contemporary populations in these areas. He was Mellon East-Central European Fellow in Paris (2000), in Sana'a, Yemen (2005, 2008), and Fulbright Scholar at the University of Florida, USA (2009).