French Network of Institutes for Advanced Study — Organisation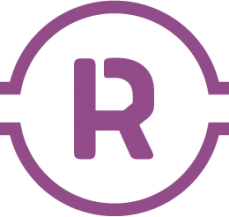 French Network of Institutes for Advanced Study — Organisation
Address
Siège : 15 parvis René-Descartes, 69007 Lyon
Bureaux : 190 avenue de France, 75013 Paris
The foundation relies on a networked approach and a large number of institutional partnerships, both European and international, which give it a recognised national scope.
The Foundation is leaded by:
• The Board of Trustees
• The Scientific Advisory Board
• The Directors' Committee
There are some partners:
• Founders
Missions
The Board of Trustees meets twice a year, apart from any special meetings that may be called. The Board sets the strategic policy lines and monitors the implementation of the RFIEA's structural projects in accordance with its objectives and missions. It ensures that the IAS development process adheres to the criteria of scientific excellence and budgetary viability, monitors the objectives and accomplishments of each institute, and allocates financial support to the IAS based on the evaluation submitted by the international Scientific Advisory Board.
Chair
• Didier VIVIERS,
History and Archaeology | Belgium, Rector, Université libre de Bruxelles
Board members representing the founding institutional members (5)
• Bertrand JOUVE
Mathematics | France, Deputy Scientific Director, Humanities and Social Sciences Institute of the CNRS
• Dominique MARANINCHI
Medicine | France, President of IMéRA, University Professor, Aix-Marseille University
• Gilles POLLET
Political science | France, Professor, University of Lyon, representing the École normale supérieure – Lettres et Sciences humaines
• Arnaud TEYSSIER
History | France, Associate Professor, École normale supérieure, Trustee, Institut d'études avancées de Nantes
• Michel WIEVIORKA
Sociology | France, President, Fondation Maison des sciences de l'homme
Personnalités qualifiées (8)
• Jacques COMMAILLE
Sociology | France, Professor, École normale supérieure de Cachan
• Monica DIETL
Biology | Belgium, Director, COST Association, Brussels
• Marie-Anne FRISON-ROCHE
Law | France, Professor, SciencesPo Paris
• Aafke HULK
Linguistics | Netherlands, Professor, University of Amsterdam
• Jacques LANARÈS
Psychology | Switzerland, Vice-Rector, University of Lausanne
• Cheryl McWATTERS
History – Accounting science | Canada, Professor, University of Ottawa
• François NICOULLAUD
Diplomat | France, Ambassador of France
• Philippe ROUSSELOT
Magistrate | France, Chief Advisor, Cour des comptes
Elected representative of researchers and teacher-researchers (1)
• Matteo Vincenzo d'ALFONSO
Philosophy | Italy, Professor, University of Ferrara
Government commissioner
• Françoise Moulin-Civil
Cultural studies | France, Rector, Academy of Lyon
Missions
The Scientific Advisory Board of the RFIEA is made up of nine leading international scholars appointed by the Board of Trustees. Its membership was thoroughly revised in June 2012 in order to strengthen its international and multidisciplinary expertise.
Chair
• Mamadou DIOUF
History | Senegal - United States, Professor, Columbia University
Members
• Karol BERGER
Musicology | United States, Professor, Stanford University
• John BOWEN
Anthropology | United States, Professor, Washington University and former chair of the RFIEA Scientific Advisory Board (2008-2014)
• Eva FODOR
Sociology | Hungary, Scientific Director, Central European University Institute for Advanced Study
• Werner GEPHART
Law | Germany, Director, Käte Hamburger Kolleg, Recht als Kultur
• Angela LEUNG Ki Che
History | China, Director, Hong Kong Institute for the Humanities and Social Sciences
• Patrizia LOMBARDO
Literature | Italy – Switzerland, Professor, University of Geneva
• Eliezer RABINOVICI
Physical sciences | Israel, Professor, Hebrew University of Jerusalem
The Directors' Committee, which became operational in June 2008, consists of the directors of the four IAS and of the foundation. The Committee meets as necessary, and at least three times a year. It serves as a venue for collegial discussion of the main developments and achievements of the IAS-RFIEA system, preceding the meetings of the Board of Trustees. The foundation serves as the secretariat for the Committee.
• Olivier Bouin, Director of the RFIEA Foundation
• Raouf BOUCEKKINE, Director of IMéRA, Aix-Marseille IAS
• Hervé JOLY, Director of the Collegium de Lyon
• Samuel JUBÉ, Director of the Nantes IAS
• Gretty MIRDAL, Director of the Paris IAS
Olivier Bouin has been director of the foundation since 2007. He is assisted in his duties by a team of which:
• Mylène TROUVÉ, Secretary-General, European Projects
• Julien TÉNÉDOS, Communication, promotion
• Raquel Sanz Barrio, EURIAS Fellowship Programme
• Christiane ABELE, fund┋it (Platform for International funding)
• Lyon : École normale supérieure de Lyon
• Aix-Marseille : université de Provence
• Nantes : MSH-Ange Guépin
• Paris : Fondation Maison des Sciences de l'Homme
• Le ministère de l'Enseignement supérieur et de la Recherche
• La Conférence des Présidents d'Université
• Le Réseau national des maisons des sciences de l'homme
• L'Agence nationale de la recherche
• L'Agence d'évaluation de l'enseignement supérieur et de la recherche
• Le ministère des Affaires étrangères et européennes
• NETIAS — Réseau européen des instituts d'études avancées
• SSRC — Social Science Research Council
• CHCI — Consortium for Humanities Centers and Institutes
• AUF — Agence universitaire de la francophonie