French Network of Institutes for Advanced Study — Organisation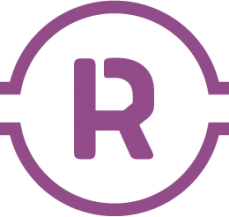 French Network of Institutes for Advanced Study — Organisation
Address
Office : 54 Bd Raspail, 75006 Paris
The foundation relies on a networked approach and a large number of institutional partnerships, both European and international, which give it a recognised national scope.
The Foundation is leaded by:
• The Board of Trustees
• The Scientific Advisory Board
• The Directors' Committee
There are some partners:
• Founders
Missions
The Board of Trustees meets twice a year, apart from any special meetings that may be called. The Board sets the strategic policy lines and monitors the implementation of the RFIEA's structural projects in accordance with its objectives and missions. It ensures that the IAS development process adheres to the criteria of scientific excellence and budgetary viability, monitors the objectives and accomplishments of each institute, and allocates financial support to the IAS based on the evaluation submitted by the international Scientific Advisory Board.
Le président
Didier VIVIERS
Histoire, archéologie | Belgique
Secrétaire perpétuel, Académie royale des sciences, des lettres et des beaux-arts de Belgique
Administrateurs au titre des membres fondateurs (5)
• Hamida DEMIRDACHE
Linguistique | France - Directrice Adjointe Scientifique, InSHS, CNRS
• Denis BERTIN
Sciences | France - Conseiller du président d'Aix-Marseille Université et président de l'IMéRA
• Gilles POLLET
Science politique | France - Directeur de l'Institut des Sciences de l'Homme de Lyon
• Arnaud TEYSSIER
Histoire | France - Inspecteur général de l'administration
• Michel WIEVIORKA
Sociologie | France - Président du directoire de la FMSH
Personnalités qualifiées (8)
• Godefroy BEAUVALLET
Administration | France - Chef du Service du Conseil général de l'industrie, de l'énergie et des technologies
• Monica DIETL
Biologie | France-Belgique - Direction de la recherche, CNRS-DERCI
• Aafke HULK
Linguistique | Pays-Bas - Université d'Amsterdam, Professeur
• Jacques LANARÈS
Psychologie | Suisse - Professeur, Université de Lausanne
• Cheryl McWATTERS
Management | Canada - Professeur, Telfer School of Management
• Yves SAINT-GEOURS
Histoire, diplomatie | France - Ambassadeur de la République française auprès du Royaume d'Espagne
• Marie-Laure SALLES
Sociologie | France - Directrice de l'École du Management et de l'Innovation, SciencesPo
Représentant élu des chercheurs et enseignants-chercheurs (1)
• Luis MORA RODRIGUEZ
Philosophie | Costa Rica - Université du Costa Rica, Professeur
Commissaire du gouvernement
Marie-Danièle CAMPION
Droit et économie de la santé | France - Rectrice, Académie de Lyon
Missions
The Scientific Advisory Board of the RFIEA is made up of nine leading international scholars appointed by the Board of Trustees. Its membership was thoroughly revised in June 2012 in order to strengthen its international and multidisciplinary expertise.
Chair
• Mamadou DIOUF
History | Senegal - United States, Professor, Columbia University
Members
• Adriana BELLETTI - Linguistique | Italie
Universités de Genève et de Sienne
• Karol BERGER - Musicologie | États-Unis
Professeur, Stanford University
• Francesca BRAY - Anthropologie sociale | Ecosse
Université d'Edinbourg
• Angela LEUNG Ki Che - Histoire | Chine
Directrice, Hong Kong Institute for the Humanities and Social Sciences
• Eliezer RABINOVICI - Sciences physiques | Israël
Professeur, université de Jérusalem, Israël
• Marta SOLER-GALLART - Sociologie | Espagne
Université de Barcelone
• Ralph UBL - Histoire de l'art moderne | Allemagne
Université de Bâle
• Mieke VERLOO - Sociologie | Pays-Bas
Université de Radboud
The Directors' Committee, which became operational in June 2008, consists of the directors of the four IAS and of the foundation. The Committee meets as necessary, and at least three times a year. It serves as a venue for collegial discussion of the main developments and achievements of the IAS-RFIEA system, preceding the meetings of the Board of Trustees. The foundation serves as the secretariat for the Committee.
• Olivier BOUIN, Director of the RFIEA Foundation
• Raouf BOUCEKKINE, Director of IMéRA, Aix-Marseille IAS
• Hervé JOLY, Director of the Collegium de Lyon
• Suleiman MOURAD, Director of the Nantes IAS
• Saadi LAHLOU, Director of the Paris IAS
Olivier Bouin has been director of the foundation since 2007. He is assisted in his duties by a team of which:
• Camille DUBROCQ Administration
• Mylène TROUVÉ, Secretary-General, European Projects
• Julien TÉNÉDOS, Communication, promotion
• Raquel SANZ BARRIO, EURIAS Fellowship Programme, fund it.

• Lyon : École normale supérieure de Lyon
• Aix-Marseille : université de Provence
• Nantes : MSH-Ange Guépin
• Paris : Fondation Maison des Sciences de l'Homme
• Le ministère de l'Enseignement supérieur et de la Recherche
• La Conférence des Présidents d'Université
• Le Réseau national des maisons des sciences de l'homme
• L'Agence nationale de la recherche
• L'Agence d'évaluation de l'enseignement supérieur et de la recherche
• Le ministère des Affaires étrangères et européennes
• NETIAS — Réseau européen des instituts d'études avancées
• SSRC — Social Science Research Council
• CHCI — Consortium for Humanities Centers and Institutes
• AUF — Agence universitaire de la francophonie