Kirill Postoutenko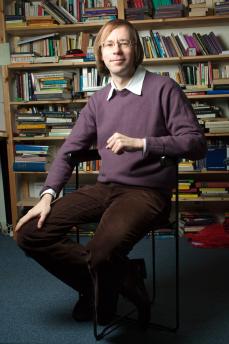 Fonction d'origine
Chaire de sociologie et d'anthropologie
Institution d'origine
Faculty of Liberal Arts and Science (Smolny College), Saint Petersburg State University (Russie)
Institution actuelle
Université de Bielefeld (Allemagne)
projet de recherche
Figures du Mal absolu dans le socialisme français et chez Dostoïevski : influence ou appréhension ?
The connections between Fyodor Dostoevsky and French radical writers have been discussed for over a century. Although the influence of such thinkers as Charles Fourier or Pierre-Joseph Proudhon on Dostoevsky has never been denied, no detailed textual analysis has been performed so far, and differences has been largely downplayed or ignored. The historical clarification should not only fill this factual gap, but is intended to serve as a pretext for the more specific statement: far from being accidental or purely contextual, the diverging conceptualizations of absolute evil in Dostoevsky and French socialists attest to the profound contradiction between the utopian and the apocalyptic vision of the Absolute. Whereas the first was the natural byproduct of the Enlightenment society and has been developed in 19th century France more extensively than in other cultures, the second was anchored in the Medieval (chiliastic) vision of Good and Evil and in the 19th century had been all but extinct outside of Eastern Europe.
biographie
Kirill Postoutenko is Professor in Russian literature and culture at Bielefeld University, Germany. He was a Senior Fellow at AIAS from 2015-2017. He has held research and teaching appointments at University of Helsinki (Finlands), the Universities of Munich and Constance (Germany), Columbia University and University of Southern California (USA), IEA and ENS/Rue d'Ulm (France), Queen Mary, University of London (UK), University of the Basque Country (Spain), and Smolny College, St. Petersburg State University (Russia). He also taught at the Russian State University of Humanities in Moscow, at the University of Southern California, Los Angeles, and as "DAAD-Gastdozent" at the University of Konstanz, Germany (2008-2010). He was an invited fellow in Munich, New York, Graz, Vienna, London and Paris. His major research interests include theory and history of poetry, historical sociology of identity and social history of the 20th-century Europe. He is an author and editor of 6 books and 80 articles devoted to the history of Russian poetry and literary criticism, social history of identity, history of media in communication ion Soviet Union and Nazi Germany.