Bryan Connell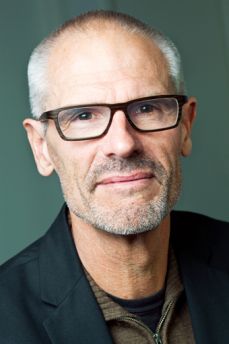 Institution d'origine
Exploratorium de San Francisco (États-Unis)
projet de recherche
Trailpoints. GR 2013 as lens into the contemporary landscape ecologies of Marseille Provence.
During my residency, I will be researching the diverse mix of landscape ecologies that occur along the Grand Randonnée 2013, a 360 km long urban hiking trail under development in the Marseille metropolitan region in conjunction with the Marseille Provence Cultural Capital events in 2013. Blending contemporary art practice with the environmental field sciences, I will be exploring the potential of the trail to become a new kind of metropolitan landscape observatory, a network of routes and sites that function as a distributed outdoor field museum that can serve as a platform for a wide variety of investigations into the highly varied and contrasting terrains of the region.
Initial research focus will weave through four thematic arenas:
- Natural systems – climate, topography, geology, hydrology, soils, flora and fauna
- Built environment – architecture, infrastructure networks, agricultural and industrial technologies
- Newly emerging para-wilds and novel ecosystems at the intersection of the built and natural worlds
- Cognitive geographies: landscape perception, socially constructed images and understandings of place
From this broad survey, selected topics will be distilled into an interpretive artwork that will be part trail marking system and part digital toposcope. Like a traditional landscape toposcope used to sight and identify multiple features of the surrounding terrain from a central location, I will be using the IMéRA research environment to create a centralized body of observation tools, images, and conceptual resources designed to enhance the experience of visitors exploring different aspects of the trail landscape during the Marseille Provence Cultural Capital programming in 2013.
biographie
Bryan Connell is an Exhibit/Project Developer at San Francisco's Exploratorium, a museum with a focus on science, art and the human perception. Bryan Connel works especially with landscape observation devices and mapping. He owns a B.A. in visual Arts from the Sonoma State University, California.