Charles N. Li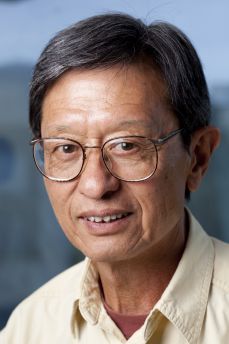 discipline
Sciences du langage et linguistique
Institution d'origine
Université de Californie Santa Barbara (États-Unis)
projet de recherche
Language, its origin and linguistic theory
The project entails the writing of a book entitled "Language, its origin and linguistic theory". The book will (i) debunk the generative paradigm, a theoretical framework that has dominated linguistics in excess of fifty years, (ii) describe the gradual evolutionary development of hominid communication from the general framework of contemporary animal communication to human language, with evidence drawn from fossil records, neuroscience, archaeological discoveries, and paleo-demography, (iii) provide an empirically-based theoretical framework for linguistic research by viewing language as a biological system overlaid with culturally-induced structures.
biographie
During the past ten years, my research has switched from Chinese linguistics and language typology to the biological foundation of language with special focus on the multidisciplinary approach to the evolutionary origin of language involving paleoanthropology, neural science and the evolution of cognitive behavior among mammals. Related to my research I will be offering new courses in the Linguistics Department on language and brain and the biological foundation of language.
Charles N. Li came to the U.S. from China at the age of 21. In 1971 he obtain a Ph.D at the University of California, Berkeley. Li is a recently retired professor of Linguistics at the University of California, Santa Barbara, where he was Dean of the Graduate Division. The author of several books on linguistics, he is now at work on the second book of his memoirs, which explores his experiences after emigrating to the U.S. in the 1960s.