James Gimzewski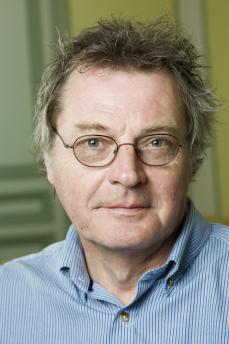 discipline
Chimie
Nanosciences et nanotechnologies
Institution d'origine
Université de Californie à Los Angeles, UCLA (États-Unis)
projet de recherche
An Art/Sci Exploration of Creativity and Imagination in fields of Nanotechnology and its future Role on Society with emphasis on Nano-Neuromorphic Information Technology and Material Nanoarchitectonics.
We propose an investigation into the relationship of individual mind and collective world mind of the Internet from a comparison of the scientific aspects of neural networks, collective intelligence and stability with the natural functions of the brain. This is a two-world view and nanotechnology will, in the not so distant future, invisibly permeate not only our physical but also virtual world with new forms of computation enabling artificial intelligence and emergent, swarming and collective (holistic) intelligence. At IMeRA, I would engage on new approaches to the dealing with change in Culture and technology from the driving level of nanoscience and media arts. Both of these are concerned with new forms of communication in hardware and education cognizant of local culture, virtual communities and neural networks.
biographie
James Gimzewski is a distinguished professor in the Department of Chemistry and Biochemistry at the University of California, Los Angeles and the Nano/Pico Characterization Lab director of the UCLA California NanoSystems Institute (CNSI). Prior to joining the UCLA faculty in 2001, he was a group leader at IBM's corporate research laboratory in Zürich, Switzerland for 19 years. Dr. Gimzewski pioneered research on mechanical and electrical contacts with single atoms and molecules using scanning tunneling microscopy (STM) and was one of the first persons to image molecules with STM. His accomplishments include the first probe tip fabrication of molecular suprastructures at room temperature using mechanical forces to push molecules across surfaces, the discovery of single molecule rotors and the development of new micromechanical sensors based on nanotechnology, which explore ultimate limits of sensitivity and measurement. This approach was recently used to convert biochemical recognition into Nanomechanics. His current interests are in the nanomechanics of cells and bacteria where he collaborates with the UCLA Medical and Dental Schools. He is involved in projects that range from the creation of X-rays, ions and nuclear fusion reaction using pyroelectric crystals, direct deposition of carbon nanotubes and single molecule DNA profiling. Dr. Gimzewski is also involved in numerous art-science collaborative projects that have been exhibited in museums throughout the world.