Keith Michael Baker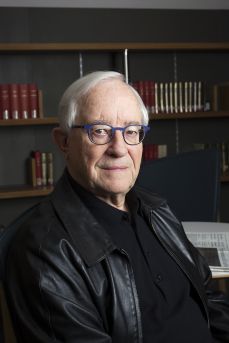 Institution d'origine
Université de Stanford (États-Unis)
projet de recherche
Jean Paul Marat: Prophet of Terror
Marat offers a compelling intellectual challenge: how to make sense of his ideas, his actions, his immense influence, and his still iconic status as one of the most radical and bloodthirsty leaders of the French Revolution. My aim is to contextualize the languages he used to express his sense of self, diagnose his world, and frame his goals, and to analyze their implications and force in relationship to the available discourses of his time. I aim to write a "Marat" consonant with a discursive approach to the study of political culture and attuned to contemporary interest in the genealogy of terror.
biographie
Keith Baker's research focuses on intellectual history and the history of political culture. His work on the marquis de Condorcet offered a major reinterpretation of the philosopher of progress and social science who was one of the great figures of the French Enlightenment and Revolution.
He has been at Stanford since 1988, and is one of the world's foremost historians of eighteenth-century France. His research on the cultural and political origins of the French Revolution has made important contributions to the development of a new understanding of that event and of its significance for the creation of modern politics.
Baker received his B.A. and M.A. from Cambridge University and his Ph.D. from University College, London, and the Institute for Historical Research, London. He served for almost a decade as co-editor of the Journal of Modern History, the leading English-language quarterly for research in modern European history.
During his tenure as the Director of the Stanford Humanities Center from 1995 to 2000, Baker introduced the research workshops, now an integral part of the programming at the Center, and he orchestrated the move to its current location. He served as Cognizant Dean for the Humanities in the School of Humanities and Social Sciences from 2000 to 2003 and has directed the France-Stanford Center for Interdisciplinary Studies since 2002. Baker has held a Guggenheim Fellowship, has been named Chevalier dans l'Ordre des Palmes Academiques, and is an elected member of the American Academy of Arts and Sciences and of the American Philosophical Society. He has also served as President of the International Society for Eighteenth-Century Studies. Along with Dan Edelstein, he has recently received a Humanities Research Network grant for a project on the Digital Encyclopédie.