Sean Takats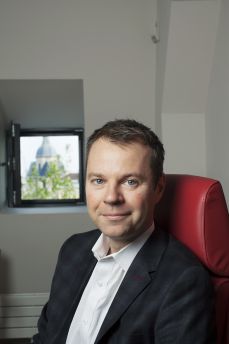 Institution d'origine
Université George Mason, Fairfax, Virginie (États-Unis)
lien internet
projet de recherche
Tropical Medicine as Enlightenment Colonialism: Digital Research and Collaboration
Operating at the intersection of empire and medicine, the colonial doctors of the ancien régime illuminate our understanding of how new medical knowledge drew on and contributed to efforts to establish and maintain a European presence in the tropics. They restore a global dimension to early French medical history, and they encourage us to study more closely a new kind of practitioner that has remained neglected. Acting also as naturalists in the realms of botany, astronomy, and more, they worked together to develop what the duc de Choiseul called a "science of colonialism." These doctors thus enrich our understanding of the Enlightenment as a global, and fundamentally medical, phenomenon.
Studying the medicine and medical practitioners of the early French colonies, however, poses unique challenges. These doctors have left us no centralized archive, and they have figured into few historical narratives. To address these shortcomings, I apply a range of digital methods to capture the full scope of the activities of early colonial doctors, including topic modeling, data mining, and mapping. As a historian of France and a digital humanist, a residency at the Institute for Advanced Studies offers me the unique opportunity to complete two key objectives: first, to research and write a study of this important aspect of medical history; second, to collaborate with French researchers who are also working to develop and teach similar research methodologies in the digital humanities.
biographie
Sean Takats is Director of Research at the Roy Rosenzweig Center for History and New Media, and Associate Professor of History at George Mason University. His research focuses on early modern France, the Enlightenment, and the digital humanities. He has received fellowships and research grants from the Alfred P. Sloan Foundation, the Andrew W. Mellon Foundation, the Institute for Museum and Library Services, the National Endowment for the Humanities, and the Social Science Research Council.