Olga Dror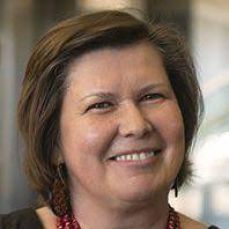 discipline
Études culturelles
Histoire contemporaine
Fonction d'origine
Professeur d'histoire asiatique
lien internet
projet de recherche
Le culte de Ho Chi Minh dans l'État vietnamien
Le coeur de ce projet est le culte de la personnalité de Ho Chi Minh, le premier président de la République démocratique du Vietnam. Le projet retrace les origines de la vénération de Ho Chi Minh et son propre rôle dans la promotion de son image, non seulement en tant que chef de la nation, mais aussi en tant qu'oncle, que chef de la famille nationale vietnamienne. Il contextualise le culte de Ho Chi Minh dans la longue durée de l'histoire culturelle et religieuse vietnamienne. Il examine les créateurs et les récepteurs de ce culte parmi différents groupes de la population et à différentes époques tant au Vietnam qu'à l'étranger,ainsi que l'influence que ce culte a exercée, analysant ainsi le phénomène du culte de Ho Chi Minh à l'échelle mondiale. Il l'approche aussi dans une perspective comparative, le mettant en regard avec d'autres cultes de la personnalité communistes. Le projet d'ouvrage est basé sur des archives du Vietnam, de France, de Russie et d'autres pays, sur des publications écrites par et sur Ho Chi Minh, sur des œuvres d'art et des films créés au Vietnam et à l'étranger. Il s'agit du premier ouvrage sur le culte de Ho Chi Minh.
Invitation en partenariat avec l'Institut d'Asie orientale.
biographie
Educated in the Soviet Union, Israel, and the United States, Olga Dror is currently a professor of history at Texas A&M University. The focus of her research ranges from Vietnamese and Chinese theistic religions and European missionaries in Asia in early modern times to the study of the civilian experience during the Tet Offensive in Hue, to North and South Vietnamese youth during the Second Indochina War to political religions. She has authored, translated, and co-edited five books and numerous articles. Her most recent monograph Making Two Vietnams: War and Youth Identities, 1965-1975 was published in 2018 by Cambridge University Press. Her articles have appeared in the leading journals of several fields Journal of Asian Studies, Journal of Southeast Asian Studies, Journal of Social History, Journal of Cold War Studies. Among her awards are a National Endowment for Humanities Fellowship, a Henry Luce National Humanities Center Fellowship, a fellowship of the Institute for Advanced Studies in Nantes, France, and a Dan David International Fellowship.