Laura L. Frader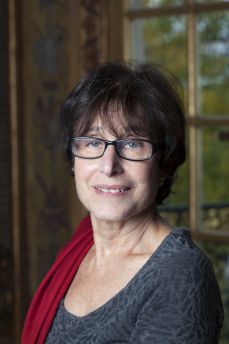 Institution d'origine
Université Northeastern (États-Unis)
projet de recherche
Les Origines des politiques d'égalité des sexes dans la Communauté européenne : l'égalité en question
Laura L. Frader's current research focuses on the history of gender equality policies of the European Economic Community. Since the founding of the EEC, the European Union has been a powerful and progressive force committed to expanding and protecting women's rights. Frader's current project examines the origins of gender equality policies in the EEC in the 1957 Treaty of Rome through the major directives on equality up to the 1990s. It explains how, in spite of profound ambiguity concerning the place of women in the family and in the labor market in the1950s, new equality policies were elaborated at the European level and examines their effect in several Member States (Britain, France, Germany).
biographie
Dr. Frader's research focuses on the historical and cultural foundations of social inequality, particularly gender inequality in modern Europe. She is currently working on the history of gender equality policies of the European Community since the Treaty of Rome (1957) and their impacts on member states. Her publications include Gender and Class in Modern Europe (co-edited with Sonya O. Rose, Cornell University Press, 1996), Race in France: Interdisciplinary Perspectives on the Politics of Difference (co-edited with Herrick Chapman, Berghahn, 2004); and Breadwinners and Citizens: Gender in the Making of the French Social Model(Duke University Press, 2008) as well as many articles in English and French-language books and journals.
Frader has held appointments as a fellow at the Rockefeller Foundation Center in Bellagio, Italy; as holder of the first Gender Equality Chair at the Université de Sorbonne Paris Cité (USCP); and as an affiliated researcher at the Institute for Advanced Studies (Institut des Etudes avancées) in Paris. She is a faculty associate at the Minda de Gunzberg Center for European Studies at Harvard University, where she is co-chair of the Contemporary Europe Study Group. At Northeastern she teaches undergraduate courses on Imperialism and Colonialism; Empires, Wars and Revolutions; Gender and Society in Modern Europe; and Nations, Nationalism and Globalization. Her graduate courses include Historical Methodology; Gender, Colonialism, and Post-Colonialism; and Gender and Society in the Modern World.