Judith Becker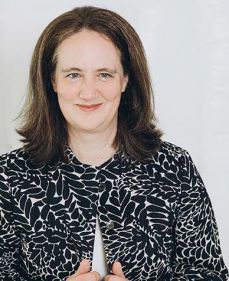 discipline
Histoire moderne
Sciences de la religion
Institution d'origine
Humboldt-Universität zu Berlin
projet de recherche
Unity, Equality, Fraternity in Times of Nationalism: the Young Ecumenical Movement at the Turn of the 20th Century
At the turn of the twentieth century, the unity of all Christians no longer seemed to be only a theoretical belief. New technologies and means of communication facilitated close cooperation and personal exchange between people and churches across countries and even continents. Inspired by this ideal, young people's associations, the YMCA, the Student Christian Movement and the World Student Christian Federation (WSCF), developed federations of lived communion. However, this was also a time of increasing nationalism, colonialism and war, in which the young ecumenical movement took part as well. How did they hold together their ecumenical vision of a worldwide community uniting all Christians and their equally strong national feelings?
Drawing on German, French, British, Indian and Japanese Student Christian Federations, this project examines this question from an entanglement perspective. It studies this question in various dimensions: political, societal, individual and ecclesiological, by focusing on war and peace, social work, nationalism in the struggle against colonialism, Christian beliefs and practices, and the work that led to achieving ecumenical unity. The project covers the period ranging from the foundation of the WSCF in 1895 through the 1920s. By focussing on war and peace; social work; the uses of "nationalism" in the struggle against colonialism; beliefs and "Christian" practices; from the foundation of the WSCF in 1895 through the 1920s, different dimensions – political, societal, individual and ecclesiological – are examined. By linking this specific aspect of the global history of Christianity with general history, this study embeds the history of Christianity in political and cultural history.
biographie
Judith Becker is Professor of Early Modern and Modern History of Christianity at the Humboldt-Universität zu Berlin, Germany. From 2007 to 2017, she was a senior research fellow at the Leibniz Institute of European History, Mainz, Germany where she headed the research group "Transfer and Transformation of Missionaries' Images of Europe in Contact with the 'Other', 1700-1970," funded by the Federal Ministry of Education and Research from 2010 to 2014. In 2015/16, she was a fellow at the Swedish Collegium for Advanced Studies in Uppsala.
She holds a PhD in Church History from the University of Bochum (2006) and a Habilitation from the University of Mainz (2014). Her research interests include the ecumenical movement in the nineteenth and early twentieth centuries, internationalism and nationalism, the history of missions, World Christianity, reformed confessionalisation, faith migration and Protestant church ordinances in the Reformation era. She is active in several academic organisations and scientific advisory boards, including, among others, the Encyclopedia of Early Modern History Online and the Edition Reformierter Bekenntnisschriften.