Benedict Kiernan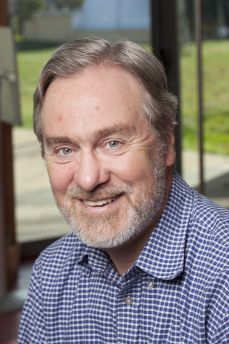 discipline
Histoire coloniale et postcoloniale
Histoire sociale et économique
Institution d'origine
Yale University (États-Unis)
projet de recherche
Southeast Asia and the Mediterranean: Autonomy and Integration of Maritime World Regions over the Millennia
I propose a long-range comparative study of the Mediterranean and Southeast Asian worlds. This is a parallel but increasingly integrated history of two seagoing world regions over the past two to three millennia. It involves close comparisons of environmental conditions, trade, culture, statecraft, science and medicine, religious pluralism, uses of and limitations on violence, military and naval competition, climate change, colonization and decolonization, the impact of the two World Wars, and globalization, in both the Mediterranean and Southeast Asia. The narrative will move from a study of these two regions that shared certain common geographical characteristics yet remained remote from one another in the first millennium BCE and the early first millennium CE, to the explication of patterns of increasing integration and exchange between them (especially through trade, religious conversion, colonialism, climate change, and World War and globalization) in the second millennium CE and up to the present day.
Co-holder of EHESS / IMéRA chair on Transregional Studies
biographie
Ben Kiernan is the A.Whitney Griswold Professor of History and Professor of International and Area Studies at Yale University. He taught at the University of New South Wales for three years and at the University of Wollongong for four. Appointed to the Yale History Department in 1990, he founded the Cambodian Genocide Program, which under his direction, established the Documentation Center of Cambodia, uncovered the archives of the Khmer Rouge secret police, detailed the case for an international tribunal, and won multiple awards. He was founding Director of the Genocide Studies Program (gsp.yale.edu) from 1994 to 2015, while serving concurrently for five years as Chair of the Yale Council on Southeast Asia Studies. He is the author of five books, and editor or co-author of fifteen books. Kiernan's work has appeared in eleven languages and received many prizes.