Valérie Orlando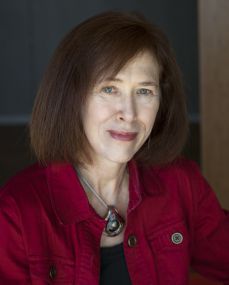 Institution d'origine
Département de français et d'italien, de l'Université du Maryland (États-Unis)
lien internet
projet de recherche
Les Romanciers « de Minuit » et des récits expérimentaux : l'influence du Nouveau Roman français sur des auteurs du Maghreb des années 1950 -au nouveau millénaire.
Ce projet établit un lien entre les auteurs du Nouveau Roman français et les auteurs maghrébins inspirés par sa forme à l'aube de la décolonisation. De plus, il construira un pont entre les romans maghrébins « canoniques » écrits au XXe siècle (Assia Djebar, Rachid Boudjedra, Kateb Yacine) et les auteurs contemporains (Kamel Daoud, Salim Bachi, Samir Toumi, Maïssa Bey) écrivant dans le nouveau millénaire. Le projet contribuera à notre compréhension chronologique des thèmes et des styles développés par les écrivains maghrébins et comment ceux du passé continuent à influencer les auteurs du présent.
biographie
Valérie K. Orlando est professeure de littérature francophone, au département de français et d'italien, de l'Université du Maryland. Elle est l'auteure de six livres: The Algerian New Novel: The Poetics of a Modern Nation, 1950-1979 (University of Virginia Press, 2017), New African Cinema (Rutger's University Press, 2017), Screening Morocco: Contemporary Film in a Changing Society (Ohio UP, 2011), Francophone Voices of the 'New Morocco' in Film and Print: (Re)presenting a Society in Transition (Palgrave-Macmillan, 2009), Of Suffocated Hearts and Tortured Souls: Seeking Subjecthood Through Madness in Francophone Women's Writing of Africa and the Caribbean (Lexington Books, 2003) and Nomadic Voices of Exile: Feminine Identity in Francophone Literature of the Maghreb, (Ohio University Press, 1999). Elle a aussi co-dirigé et présenté avec Sandra Cypess, Re-imagining the Caribbean: Conversations among the Creole, English, French and Spanish Caribbean (Lexington Books, 2014) et avec Pamela Pears, Paris and the Marginalized Author: Treachery, Alienation, Queerness, and Exile (Lexington Books, 2018). Elle a publié de nombreux articles dans les domaines des études francophones, du cinéma de l'Afrique francophone, du cinéma français, et des études féminines. Elle est éditrice de la série : "After the Empire : The Francophone World and Postcolonial France", Lexington Books.