Marie-Anne Durand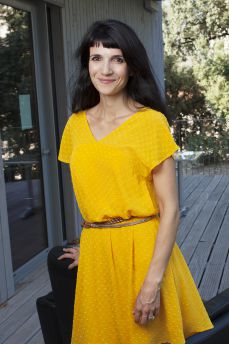 discipline
Psychologie, psychiatrie et psychanalyse
Médecine
Institution d'origine
Dartmouth Institute for Health Policy and Clinical Practice (États-Unis)
projet de recherche
Développement et implémentation d'outils d'aides à la décision visant à minimiser les inégalités sociales de santé en cancérologie
En phase 1, trois outils d'aide à la décision seront développés ou adaptés à partir de la version anglaise. Deux outils d'aide à la décision pour le cancer du sein localisé, déjà développés et testés dans des pays anglophones, seront adaptés en collaboration avec le SIRIC et autres laboratoires partenaires (UMR912 SESSTIM, laboratoire de Psychologie Sociale, et autres laboratoires en SHS):
1. Décision d'une mastectomie ou d'une tumorectomie + radiothérapie ;
2. Décision d'entreprendre une reconstruction post-mastectomie, et si oui, immédiate ou différée, et par lambeaux ou par prothèse.
Ces trois outils d'aide à la décision intègreront des images ainsi que du langage médical simplifié (Picture Option Grid) afin de promouvoir leur utilisation auprès de l'ensemble de la population, quel que soit le niveau de littératie en santé du patient.
En parallèle, et en réponse aux priorités du SIRIC (augmenter le taux d'inclusion des patients dans des essais cliniques), je développerai un troisième outil d'aide à la décision pour l'inclusion dans les essais cliniques en collaboration avec le SIRIC. Cet outil d'aide à la décision sera focalisé sur un essai clinique particulier, en fonction des essais en cours.
biographie
Marie-Anne Durand is a Health Psychologist with a Doctoral Degree in Medicine and a longstanding interest in evidence-based public health and applied health services research in cancerology as well as other clinial areas. Over the past 11 years, she has developed research and evaluation expertise in shared decision making and communication in healthcare, implementation science, as well as solid change management and quality improvement experience in the public sector. She joined the Dartmouth Institute for Health Policy and Clinical Practice in October 2014 as Assistant Professor. Dr Durand completed an MSc and MPhil in Clinical and Health Psychology in France and moved to Cardiff, UK, in 2006, to undertake a PhD in Medicine and Health Psychology. She has since worked as a Research Fellow, Senior Lecturer and Senior Research Fellow in the United Kingdom as well as Program Manager, and Research Consultant, in the UK National Health Service (NHS).