Yehouda SHENHAV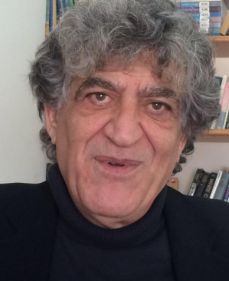 Fonction d'origine
Professeur émérite de sociologie
lien internet
projet de recherche
Literatures and Translation through Dialogue in Colonial Conflict Zones.
The projects sets out to explore the language of politics in conflict zones through literature and translation. It is co-authored by Lebanese writer Elias Khouri and Israeli sociologist Yehouda Shenhav-Shahrabani and it is envisioned as a three-year program in association with IAS-Nantes. Per proposal, Khouri and Shenhav-Shahrabani will both be invited as associate fellows to the institute, and while the pair may widely diverge, intellectually, their respective bodies of work nonetheless share common ground to foster a mutually beneficial dialogue. Living and working together for several months, each year as associate fellows will allow Khouri and Shenhav-Shahrabani to tackle different perceptions on various issues, and to disseminate their insights through writing, workshops and public lectures. In the first year, the two will spearhead a team of translation of Khouri's novels, based on Shenhav-Shahrabani's theorization of the concept as specified in his book, Laborers and Actors in Translation (2020,Hebrew).
In year two, they will lead a workshop on the representations of violence in literature in conflict/colonial zones with Khouri's novels used as case studies. In the third and final year, the workshop will take on a team of translation of Palestinian Nakba literature as a test case of one such instance of historic violence.
biographie
Yehouda Shenhav-Shahrabani is a professor emeritus of sociology at Tel Aviv University and the current Editor-in-Chief of the Maktoob series for Hebrew translations of Arabic literature at the Jerusalem Van-Leer Institute. Highlights of his books include Manufacturing Rationality (Oxford University Press, 1999); The Arab-Jews (Stanford University Press, 2006); Beyond the Two States Solution (Polity Press, 2012); Laborers and Actors in Translation (Hebrew, 2020).